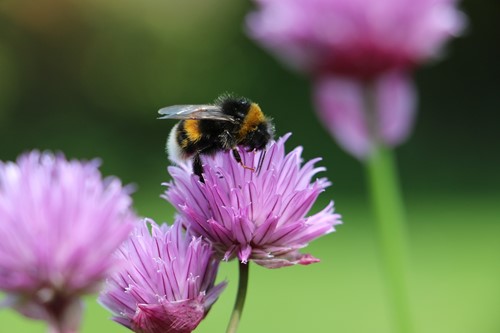 For a long time, pesticides have been the preferred option among homeowners who want to keep their lawns and gardens pest-free. However, now that it's clear that these pesticides are actually more harmful to your lawn, the environment, the wildlife who call your area home and even you it's important to consider green pest control options for your home. The good news is that you can keep pests out of your home and yard without harming the environment. These are a few eco-friendly alternatives to consider:
Add a Bird Feeder to Your Garden
Bird feeders can be a decorative element that makes your yard more appealing and allows you to keep an eye out for the unique feathered friends who stop by for a treat. However, your bird feeder can also be the best thing that you do for your garden. When you add a bird feeder close to your garden, you will attract birds that will eat the pesky insects that may invade your garden space. In addition to bird feeders you also may want to buy a few nesting boxes so that birds can make their homes right near your garden.
Incorporate Plants that Attract Beneficial Bugs
While there are some bugs - like slugs and caterpillars - that you want to stay far away from your garden, there are other insects that will help your plants grow and thrive. When you add insectary plants to your garden you will attract pollinators like honey bees to the area. Every gardener wants to see a few bees buzzing around-- to increase the number of bees in your garden you may want to consider planting mint or rosemary along the edges.
Plant Herbs that Detract Insects
In addition to adding plants that will attract beneficial insects to your garden, you can use herbs and other plants to keep unwanted pests at bay. Some of the herbs that are best known for pest control include basil and lavender. These herbs are sometimes referred to as companion plants because they are planted alongside other pants for the purpose of detracting potential invaders from the garden. In the event that you would prefer not to have companion plants you may find that flowers such as petunias, clover and marigold will help with pest control while simultaneously adding an element of natural beauty to your garden.
Use Spices to Keep Bugs Out of Your Home
In addition to keeping pesky bugs out of your garden, you probably also want them out of your home. Rather than spraying the perimeter of your home with harmful chemicals, you can use many of the spices that you likely have in your pantry for pest control. Cinnamon, cayenne pepper and black pepper can be sprinkled along your window sills, and you will find that you have far fewer bugs in your home than you did before. It's an easy and cost-effective way to reduce pests while protecting the environment.
By opting for all-natural pest control options, you will find that your lawn and garden thrive while your home becomes a happier, healthier place for everyone.